The Kick TB Campaign is a unique project that uses the World's most popular sport to educate and engage young people in the effort to stop the spread of tuberculosis (TB). The campaign began in 2009 in South Africa and has been so successful that other countries in Africa and Asia are taking interest. The approach of Kick TB is simple and includes sending teams out to schools throughout the country to deliver a match-quality soccer ball to each child with illustrated message about TB/HIV including symptoms of the disease.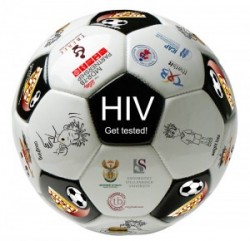 The program is an amazing effort on the ground to help bring awareness to a disease that causes much suffering and death but is too often ignored. Check out the impact of Kick TB in the video below.
Kick TB from Darby / John-Michael Maas on Vimeo.