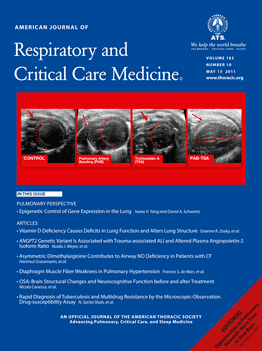 Louw GE, Warren RM, Gey van Pittius NC, Leon R, Jimenez A, Pando RH, McEvoy CR, Grobbelaar M, Murray M, van Helden PD, Victor TC. Rifampicin Reduces Susceptibility to Ofloxacin in Rifampicin Resistant Mycobacterium tuberculosis through Efflux. Am J Respir Crit Care Med. 2011 Apr 21. [Epub ahead of print]
This week we look again at the role of efflux pumps in resistance to anti-tuberculosis drugs. We previously discussed topic of efflux pumps and drug tolerance in our TB R&D Weekly Update on May 3, 2011. Louw, et al., sought to "demonstrate that the level of rifampicin resistance is defined by efflux, which regulates the intracellular concentration of rifampicin." This is a shift from the current thinking in the field that rifampicin resistance is solely the result of mutations in the rpoB gene. In addition, the authors show that rifampicin activiation of the efflux pump leads to a decrease in susceptibility to ofloxacin, a second-line drug against TB; and the inhibition of the efflux pump restores susceptibility to rifampicin and ofloxacin. Key points from the article include:
Results suggest that resistance to rifampicin is not greatly the result of rpoB mutations, but the activation of efflux pumps and/or transporter proteins.
Using efflux pump inhibitors in cultures of multidrug-resistant and mono-resistant isolates, the authors observed increased susceptibility to rifampicin.
Differential expression of a variety of efflux pumps and/or transporter genes may define the level of rifampicin resistance. The level of resistance to rifampicin or ofloxacin may be dependent on the location of the rpoB gene.
These results may have implications on current policy by WHO to treat with first-line drugs until resistance profile of patient is known. Continued treatment with rifampicin when resitance develops may impact the effectiveness of second-line drugs like ofloxacin.
Additional Links to TB R&D News and Publications:
Inhibition of drug efflux in mycobacteria with phenothiazines and other putative efflux inhibitors
Effect of efflux pump inhibitors on drug susceptibility of ofloxacin resistant Mycobacterium tuberculosis isolates
Ethidium bromide transport across Mycobacterium smegmatis cell-wall: correlation with antibiotic resistance