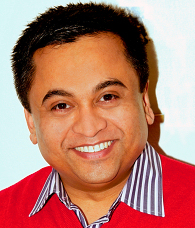 Summary: This week's interview is with Dr. Sanjib Bhakta who is a Senior Lecturer in Microbiology at Birkbeck, University of London. In the interview, we discuss his work in screening for potential candidates for anti-tuberculosis treatment. Dr. Bhakta's Laboratory has developed an innovative method for screening compounds that is more efficient and as accurate as more widely used methods.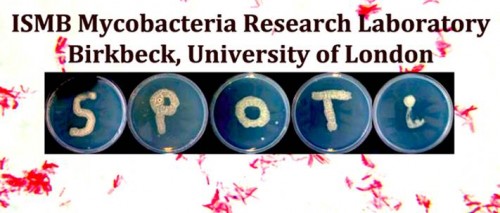 Dr. Bhakta's continued research interest (currently funded by Medical Research Council, UK and Austrian Research Fund, EU) is focused on developing novel therapeutics to tackle persistence and drug resistance in Tuberculosis (XDR-TB, a global health emergency). He has published more than 25 original research articles in last 10 years for a number of internationally acclaimed journals including J. Exp. Med., JBC, Tuberculosis, Biochem. J., J. Antimicrob. Chemother., FEBS J. and Mol. Microbiology.
Following a BSc (Hons), an MSc and a PhD in Molecular Biology & Biochemistry from world class Universities & Research Institutions in India, Dr Bhakta joined the Oxford University Department of Pharmacology in 2001 as an ISIS innovation Senior Research Scholar and shortly after he was awarded with a Wellcome Trust International Travelling Fellowship. He graduated from The Queen's College, University of Oxford in 2005 completing a second doctoral degree (DPhil) and received a "Sir William Paton Prize" for the best PhD presentation in Pharmacology. In 2006 he attained his first academic appointment at Birkbeck as a University Lecturer to lead his research and teaching. To date, he has supervised five PhD students, all of them completing their degree within four years, and he is supervising a number of UG/PG project students, three PhD students, two post-doctoral scientists and a UNESCO-L'Oreal International Fellow in his Laboratory. He became a Fellow of the Higher Education Academy, UK after achieving a post graduate certificate in Teaching and Life Long Learning in Higher Education (PGCHE) from the University of London in 2008.
He is a core member of Tuberculosis Drug Discovery-UK (http://www.tbd-uk.org.uk), the Institute of Structural and Molecular Biology, NIMR/Birkbeck/UCL and an affiliated academic Fellow of the Centre for Infection, Immunity and Disease mechanism, Brunel University. He is a member of a number of international societies and a review Editor for the Frontiers in Infectious Diseases. He was elected as a Fellow of the Royal Society of Medicine in 2008 and recognised as a Chartered Biologist in 2011.
Link for Spoti Assay:
http://www.ncbi.nlm.nih.gov/pubmed/15117974 (Y: 2004)
http://www.ncbi.nlm.nih.gov/pubmed/20401596 (Y: 2010)
Additional TB R&D News:
TB Bacterium's Outer Cell Wall Blocks Key Part of the Body's Defense
New lab excites Otago scientists
6-month versus 36-month isoniazid preventive treatment for tuberculosis in adults with HIV infection in Botswana: a randomised, double-blind, placebo-controlled trial
Multi-Drug Resistance In First-Time TB Patients Shows 'Substantial' Transmission Of MDR-TB, Study Says