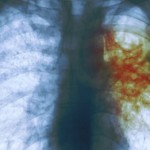 Researchers at the Center for Tuberculosis Research located at Johns Hopkins University School of Medicine have shown that heart medication, verapamil administered in combination with bedaquline lowers the toxicity of the TB drug without altering its efficacy. The paper, titled 'Verapamil Increases the Bactericidal Activity of Bedaquiline Against Mycobacterium tuberculosis in the Mouse Model' was recently published in Antimicrobial Agents and Chemotherapy.
Although Bedaquiline is an effective anti-tuberculosis agent, it has significant liver and heart toxicity. Supplementing bedaquiline treatment in mice models with verapamil reduced not only the dosage required and thus toxicity, but also the emergence of antibiotic resistance, without sacrificing potency.
Scientists at the Tuberculosis Research Center plan to use this new data to design clinical trials.
Related Links
'Verapamil Increases the Bactericidal Activity of Bedaquiline Against Mycobacterium tuberculosis in the Mouse Model
Study indicates new strategy to treat tuberculosis
New treatment strategy allows lower doses of toxic tuberculosis drug without compromising potency
Additional Links
Sirturo approved for conditional use in European Union to treat MDR-TB in adults
Efflux Inhibition with Verapamil Potentiates Bedaquiline in Mycobacterium tuberculosis