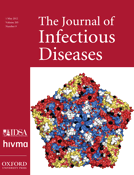 This week, we are highlighting two articles published online in the Journal of Infectious Diseases in March. The first article by Coxon, et al., looks at the benefits and limitations of the two main approaches to compound discovery for TB, target-based and phenotypic-based. The second article by Phillips, et al., would like TB clinical trialists to consider new strategies or designs for evaluating TB drug regimens which could alleviate a bottleneck as new drugs and consequently new potential drug combinations move into clinical testing. Adaptive clinical trial designs are being increasing used to increase the efficiency of late-stage clinical trials given the costs involved. The authors concentrate on the multi-arm multi-stage trial design.
ABSTRACT: There is an increasing flow of new antituberculosis chemical entities entering the tuberculosis drug development pipeline. Although this is encouraging, the current number of compounds is too low to meet the demanding criteria required for registration, shorten treatment duration, treat drug-resistant infection, and address pediatric tuberculosis cases. More new chemical entities are needed urgently to supplement the pipeline and ensure that more drugs and regimens enter clinical practice. Most drug discovery projects under way exploit enzyme systems deemed essential in a specific Mycobacterium tuberculosis biosynthetic pathway or develop chemical scaffolds identified by phenotypic screening of compound libraries, specific pharmacophores or chemical clusters, and natural products. Because the development of a compound for treating tuberculosis is even longer than for treating other infection indications, the identification of selective, potent, and safe chemical entities early in the drug development process is essential to ensure that the pipeline is filled with new candidates that have the best chance to reach the clinic.
Phillips PP, Gillespie SH, Boeree M, Heinrich N, Aarnoutse R, McHugh T, Pletschette M, Lienhardt C, Hafner R, Mgone C, Zumla A, Nunn AJ, Hoelscher M. Innovative Trial Designs Are Practical Solutions for Improving the Treatment of Tuberculosis. J Infect Dis. 2012 Mar 23. [Epub ahead of print]
ABSTRACT: A growing number of new drugs for the treatment of tuberculosis are in clinical development. Confirmatory phase 3 trials are expensive and time-consuming and the question of whether one particular drug combination can be used to treat tuberculosis is less important from a public health perspective than the question of which are the shortest, simplest, most effective, and safest regimens. While preclinical and phase 1 studies provide some guidance in the selection of combinations for clinical evaluation, a large number of combinations will require phase 2 testing to ensure that only the best regimens advance to phase 3. The multi-arm multi-stage trial design is an example of a treatment selection–adaptive design where multiple experimental arms are each simultaneously compared with a common control and interim analyses allow for poor performing arms to be dropped early. Such designs, if designed and implemented correctly, require fewer patients, can be completed in a shorter time frame, and answer more relevant questions without any loss in statistical validity or scientific integrity. There are, however, practical issues that must be considered in applying this in tuberculosis treatment trials. More innovative trials designs should be considered to speed drug and regimen development for the treatment of tuberculosis.
Additional Publications of Interest:
Randomized pilot trial of 8 weeks of bedaquiline (TMC207) for MDR-TB: long-term outcome, tolerability and effect on emergence of drug resistance
Daily 300 mg dose of linezolid for multidrug-resistant and extensively drug-resistant tuberculosis: updated analysis of 51 patients
Adjunct Immunotherapies for Tuberculosis
Rational Development of Adjunct Immune-Based Therapies for Drug-Resistant Tuberculosis: Hypotheses and Experimental Designs
Generation and exploration of new classes of antitubercular agents: The optimization of oxazolines, oxazoles, thiazolines, thiazoles to imidazo[1,2-a]pyridines and isomeric 5,6-fused scaffolds
UniDrug-Target: A Computational Tool to Identify Unique Drug Targets in Pathogenic Bacteria
Additional TB R&D News:
Sanofi in state deal to produce drugs locally
Use new funding models to get drugs to world's poor
Health groups urge govt to regulate TB drugs in private market to check drug-resistant TB
Loyola University snags six medical researchers from U of I
Africa – Brics Stepping Up On Global Health
Paediatric formulations of ARVs: including an exciting new class