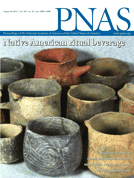 Anna K. Coussensa, Robert J. Wilkinson, Yasmeen Hanifa, Vladyslav Nikolayevskyy, Paul T. Elkington, Kamrul Islam, Peter M. Timms, Timothy R. Venton, Graham H. Bothamley, Geoffrey E. Packe, Mathina Darmalingam, Robert N. Davidson, Heather J. Milburn, Lucy V. Baker, Richard D. Barker, Charles A. Mein, Leena Bhaw-Rosun, Rosamond Nuamah, Douglas B. Young, Francis A. Drobniewski, Christopher J. Griffiths, and Adrian R. Martineau. Vitamin D accelerates resolution of inflammatory responses during tuberculosis treatment. Proc Natl Acad Sci U S A. 2012 September 4. [Epub ahead of print]
This week we highlight a study showing promising results that providing high dose vitamin D supplements along with antibiotics could improve treatment outcomes for TB patients. The abstract and additional news coverage are below.
Abstract:
Calcidiol, the major circulating metabolite of vitamin D, supports induction of pleiotropic antimicrobial responses in vitro. Vitamin D supplementation elevates circulating calcidiol concentrations, and thus has a potential role in the prevention and treatment of infection. The immunomodulatory effects of administering vitamin D to humans with an infectious disease have not previously been reported. To characterize these effects, we conducted a detailed longitudinal study of circulating and antigen-stimulated immune responses in ninety-five patients receiving antimicrobial therapy for pulmonary tuberculosis who were randomized to receive adjunctive high-dose vitamin D or placebo in a clinical trial, and who fulfilled criteria for per-protocol analysis. Vitamin D supplementation accelerated sputum smear conversion and enhanced treatment-induced resolution of lymphopaenia, monocytosis, hypercytokinaemia, and hyperchemokinaemia. Administration of vitamin D also suppressed antigen-stimulated proinflammatory cytokine responses, but attenuated the suppressive effect of antimicrobial therapy on antigen-stimulated secretion of IL-4, CC chemokine ligand 5, and IFN-α. We demonstrate a previously unappreciated role for vitamin D supplementation in accelerating resolution of inflammatory responses during tuberculosis treatment. Our findings suggest a potential role for adjunctive vitamin D supplementation in the treatment of pulmonary infections to accelerate resolution of inflammatory responses associated with increased risk of mortality.
Additional News Coverage:
Sunshine vitamin 'may help treat tuberculosis'
High Doses of Vitamin D Help Tuberculosis Patients Recover More Quickly
Vitamin D Speeds Tuberculosis Recovery: Study
Additional TB R&D News:
Janssen applies for EU approval of new tuberculosis therapy
A Nonprofit Network For Tuberculosis Drugs
Researchers study the structure of drug resistance in tuberculosis
CSU receives $3.65 million in TB grants from Gates Foundation