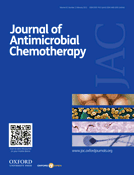 Reddy VM, Dubuisson T, Einck L, Wallis RS, Jakubiec W, Ladukto L, Campbell S, Nacy CA. SQ109 and PNU-100480 interact to kill Mycobacterium tuberculosis in vitro. J Antimicrob Chemother. 2012 Jan 17. [Epub ahead of print]
In this week's article, we look at two drugs in our Global TB Drug Pipeline and how they interact with each other: SQ109 (class: Ethylenediamines, Sequella) and PNU-100480 (called Sutezolid, class: Oxazolidinone, Pfizer). The authors look at both SQ109 and two PNU compounds (PNU-100480 and PNU-101603) and found that for the most part at concentrations at or below the individual MICs (minimum inhibitory concentrations) there was an additive effect when SQ109 was combined with either compound. An additive interaction can be defined as the effect of two drugs is equal to the sum of the effect of the two drugs taken separately.
Studies such as this one, are important in the development of new treatments for TB which is a disease that must be treated with multiple drugs. The understanding of how different drugs in the Global TB Drug Pipeline interact with one another is critical to the identification of potential new regimens to adequately treat the various stages and forms of the disease, to shorten treatment, and to combat drug resistance.
Additional TB R&D News:
Predicting the in vivo mechanism of action for drug leads using NMR metabolomics
Identifying co-targets to fight drug resistance based on a random walk model
Pyrazinamide: A Frontline Drug Used for Tuberculosis. Molecular Mechanism of Action Resolved after 50 Years?
Potential of novel Mycobacterium tuberculosis infection phase-dependent antigens in the diagnosis of TB disease in a high burden setting
Computer simulation of tuberculosis bacteria could lead to discovery of new ways to fight disease