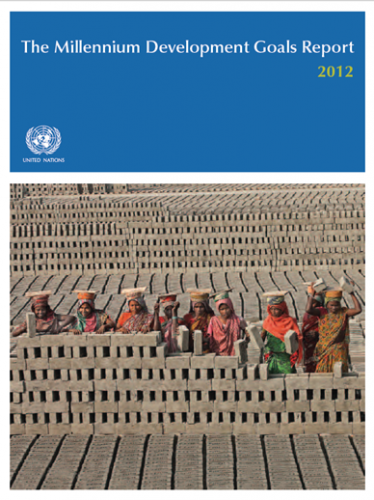 The 2012 Millennium Development Report was just released highlighting progress made to date. Great strides have been made in HIV and TB from the year 1990 (see below). The Global Plan to Stop TB issued by the Stop TB Partnership is set within the context of the Millennium Development Goals (MDGs).
Access to treatment for people living with HIV increased in all regions
At the end of 2010, 6.5 million people were receiving antiretroviral therapy for HIV or AIDS in developing regions. This total constitutes an increase of over 1.4 million people from December 2009, and the largest one-year increase ever. The 2010 target of universal access, however, was not reached.
The world is on track to achieve the target of halting and beginning to reverse the spread of tuberculosis
Globally, tuberculosis incidence rates have been falling since 2002, and current projections suggest that the 1990 death rate from the disease will be halved by 2015.