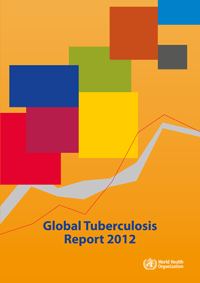 The WHO released the Global Tuberculosis Report 2012 today. The main take home points are:
In the space of 17 years, 51m people were successfully treated for TB saving 20m lives.
TB rates worldwide are decreasing but the overall burden remains huge with drug-resistance becoming more and more of a challenge. Asia is the hardest hit region with the largest numbers of TB cases with the majority in China and India. Africa and Europe are not seeing rates decline as quickly as other regions.
The new statistics highlight the urgent need for new tools, such as new drugs, new diagnostics, and new vaccines ,to significantly impact the burden of TB and reach the goals outlined in the Global Plan to Stop TB.
Funding for tuberculosis research and implementation needs to increase to address this disease that is still killing over a million people a year. Current funding levels are just inadequate.
Additional Coverage:
In new report, WHO warns global fight against TB now at a crossroads
TB rates down, but its 'global burden' remains huge, WHO reports
World TB cases fall, but drug-resistance a worry: WHO